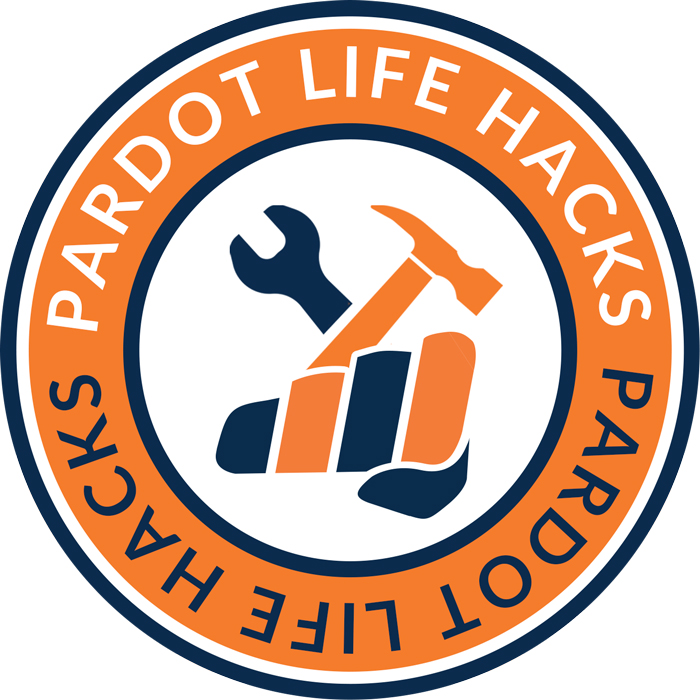 Whether you're a Pardot marketer learning Salesforce, or a Salesforce admin diving into Pardot, the *Salesforce Object Series will help you understand how the objects interact with the close Salesforce Pardot relationship.
The series continues as Jennifer Lynn Schneider breaks down Tasks & Activities. She shares how to take them to the next level and how to use them in your reporting to drive more closed won opportunities. Check it out!
*Episode 1 of 5 of the Salesforce Object Series:
The Lead Object for Marketing Admins - https://www.pardotlifehacks.com/e/salesforce-object-series-episode-1-of-5-the-lead-object-for-marketing-admins-pardot-life-hacks-08/
Takeaways
Your activities and history are visible on all core objects, they are an aggregate of all tasks, events, and calendars.

Jen's favorite place to track tasks is list view. List views allow for in-line editing and to see only what matters to you, the user.

An admin's customer is the end user.

Tasks can also be viewed in chatter to share information across teams.

Tasks should be triggered from Pardot on things that need action now. For example, a meeting request, or submission on your contact us form.

Pardot automation rules can be used to trigger a task based on certain criteria such as a lead grade or score.

Tasks are not necessary for every time someone downloads a piece of content, registers for a webinar, nor every time someone stops by your booth at a tradeshow.

At least 50-65% of databases are filled with contacts that have not been touched in over six months. To stay connected with these contacts, triggers can be set in Pardot based on last activity to enter the contacts into a nurture campaign.

When adding a task to an account record, be sure to manually add the related contact to that task, otherwise the task will only be related to the account.

Using activity reports with opportunities allows you to see what activities are happening at different stages of the opportunity and to see what actions are yielding closed won results.

"Activities connect the road to opportunity or no opportunity. Your activities, if well executed, will tell your customer's journey, and uncover your biggest weaknesses while celebrating your best combined strategic efforts." - Jennifer Lynn Schneider
#PardotLifeHacks
Be sure to add the Task component in the home page of Salesforce.com. - Your team can then manage tasks that are due today, overdue, and future tasks assigned to them, first thing as they log in.

If you want to increase adoption you need to give the end-users multiple ways to view their information. - Train the end-users on basic customizations.

Don't create a task for every interaction. - Be strategic and use your sales leaders to help decide when a task should be created. Too many tasks will result in them eventually being ignored.

Use progressive profiling to qualify leads faster. - Everytime a prospect returns to a form, ask for different information to help further enrich their lead record and collect qualifying information for sales.

Don't be afraid to customize your tasks. - Consider adding a task type drop down menu or using detailed subject lines to help you understand the activity history at a glance.

Run an activities with opportunities report. - Group by account and filter by custom fields that are prevalent to your organization or use opportunity stage to see what activities are happening in what stage like prospecting or negotiating.

Add a related lookup field to contact and lead record tasks to relate follow-up activities to the campaign the Pardot task was created from.
Useful Links:
Shout Out: 
20:07 - Momoka Nakamura, Phoebe Heretz, and their team
#Social
#pardotlifehackers

#TrailblazerTalk

#accidentalmarketer

#accidentaladmin

#DF19